NIPK Electron Co. is a leader of the Russian market in developing and manufacturing medical imaging equipment, integrated and IT solutions for healthcare. The company carries out deliveries to all regions of Russia, countries of the near and far abroad.

The company was founded in 1989 and today is a full-cycle enterprise, which includes:
Our mission
We help preserve the health and lives of people by creating equipment and solutions for healthcare that make high-tech medical care effective and affordable.
Our vision
Go down in history as the best domestic company in the medical industry and healthcare solutions.

Our 10 golden rules
A company that understands the current professional needs of the medical community, develops and manufactures its products and solutions tailored to its needs. We direct the achievements of scientific and engineering thought to create conditions for doctors to work comfortably and effectively, to minimize the risk of diagnostic errors for their patients.
A company is a leader that not only occupies a stable leadership position, but is also ready to be a pioneer, anticipating future needs and creating new opportunities and knowledge for the medical community through the introduction of innovations.
A company that prioritizes quality. As a developer and manufacturer, we control and guarantee quality at every stage of creating our products and solutions.
A company of rapid service response. We are a reliable partner for our clients, quickly and efficiently solving any problems in terms of service, training and technologically supporting our consumers anywhere in the country.
A company that is proud of its highly professional team, both in the field of creative, scientific and managerial competencies, and creates conditions for professional development, initiative, career growth and long-term cooperation with its staff.
A company in which every employee is aware of the importance of their business and contributes to the achievement of common goals. A team of professionals whose activities are based on the principles of efficiency and cooperation.
A company that is open to continuous improvement. We are interested in the opinion of our consumers about our work, the quality and efficiency of equipment and solutions, and are ready to change our activities so as to best meet the wishes of our customers.
A company is a patriot: we ensure such constant development that our innovative approach, scientific and engineering competencies help Russia to take a worthy and significant place as a technological leader in the international arena, contribute to the concept of "Made in Russia" in the medical industry as a sign of quality and national pride for our country!
A socially responsible company, an honest taxpayer and an employer. We support socially significant projects and conduct our activities strictly within the framework of the law.
A company that values its business reputation, adhering to the principles of mutual respect and professional ethics in relations not only with partners, but also with competitors.
Innovation and Manufacturing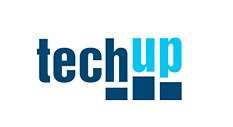 The company is among the TOP 5 winners of the rating of high-tech fast-growing innovative companies of Russia "TechUp-2013".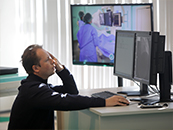 The company employs highly qualified engineers, designers and developers.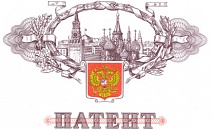 The company developed more than 40 inventions, for which more than 60 patents were obtained.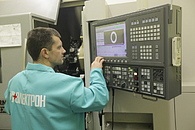 Own production complex. The capacity is about 2000 systems per year.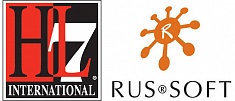 The company is a permanent member of the Supervisory Board in the Russian branch of Health Level Seven International (HL7), as well as an associate member of RUSSOFT.

The company has implemented a quality management system that meets Russian and international standards: ГОСТ Р ИСО 9001, ГОСТ ISO 13485, ISO 9001, ISO 13485; the products are certified for compliance with the European Medical Devices Directive MDD 93/42 / EEC (CE marked).
As a full-cycle company, NIPK Electron Co. controls the quality of its products at all stages: from development to service.
Since 2004, the company's quality management system has been certified for compliance with the international standard ISO 9001 and the Russian standard ГОСТ Р ИСО 9001.
Since 2007, the company's quality management system has been certified for compliance with the requirements of the international standard ISO 13485, and since 2011 - with the requirements of the Russian standard ГОСТ ISO 13485.
The presence of a certified quality management system is confirmed by annual audits conducted by a notified certification body SGS.
Geography
Deliveries to all regions of Russia, countries of near and far abroad.

Management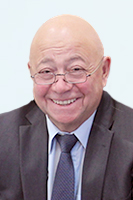 Occupational Safety and Health
The results of a special assessment of the working conditions of the employees of NIPK Electron Co.