NIPK Electron Co. is a leader of the Russian market in the development and manufacture of medical imaging equipment, integrated and IT solutions for healthcare. The company carries out deliveries to all regions of Russia, countries of the near and far abroad.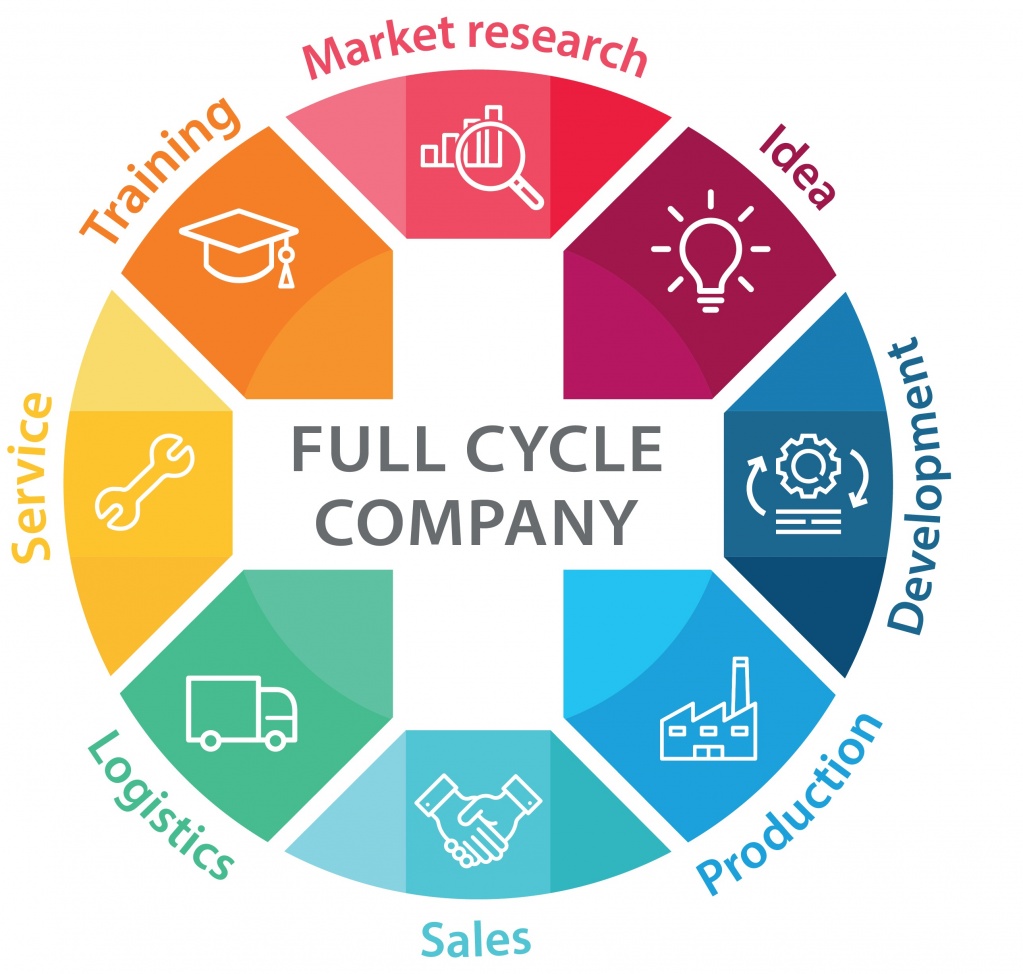 Founded in 1989 Electron is now a full cycle business, which includes market needs analysis, scientific, engineering and technology development and IT solutions, sales, training, and service support. The company has enough resources to produce up to 2,000 pieces of equipment per year. The company's main office and production site are located in St. Petersburg and Leningrad Oblast.
Electron introduced a Quality Management System according to ISO 9001, ISO 13485; products are certified for compliance with European Directive MDD 93/42/EEC (CE marking).
The company is a member of the list of enterprises of the Ministry of Industry and Trade of the Russian Federation that have a significant impact on industry and trade in the Russian Federation. Electron is included in the list of backbone enterprises of the medical industry in Russia. The equipment of the company is included in the unified state register of Russian radio-electronic products.

PRODUCT PORTFOLIO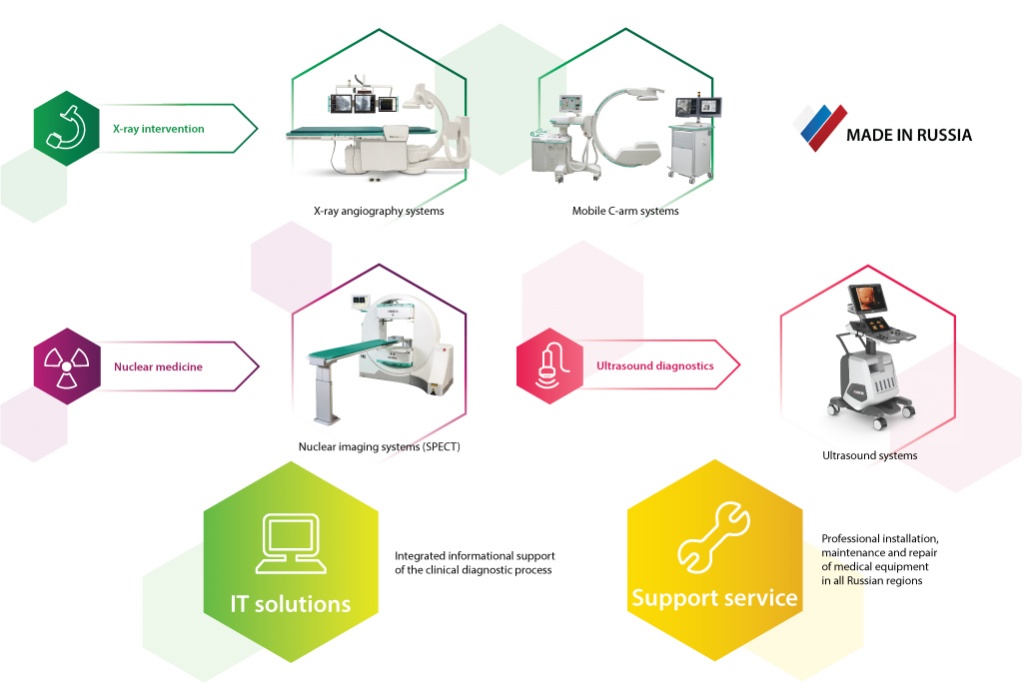 In the field of medical diagnostic equipment: systems for X-ray diagnostics, X-ray surgery, nuclear medicine, ultrasound diagnostics, and computed tomography.
In the field of healthcare informational support: data communications system PACS, central PACS archive, screening, multimodal diagnostic doctor workstation, etc. All Electron health IT solutions based on free software, represent Russian software. They fully comply with the requirements of the Ministry of Health and the Ministry of Communications and Mass Communications of the Russian Federation.
In the field of non-destructive testing, security, and data management across a variety of sectors of industry according to Industry 4.0 principles based on experience of digital transformation of healthcare.
A few facts from the history of the NIPK Electron Co. leadership in the Russian domestic innovations: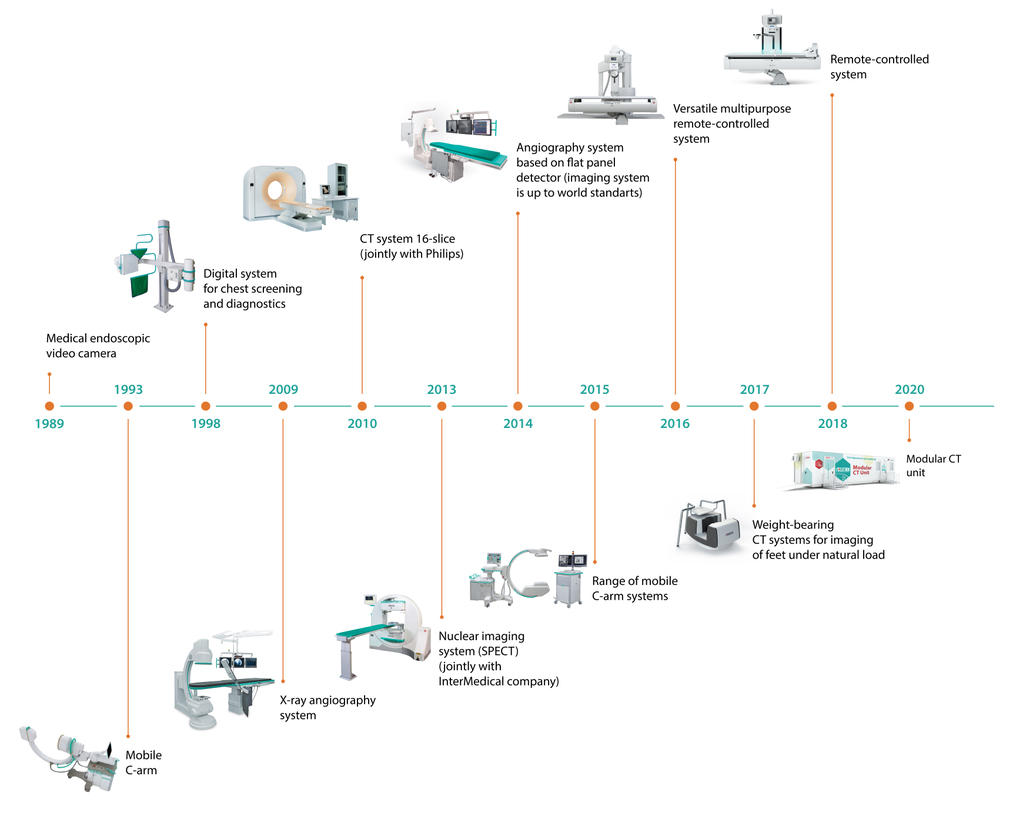 | | |
| --- | --- |
| 1989 г. – | Russia's first Medical endoscopic video camera |
| 1993 г. – | Russia's first Mobile C-arm X-ray system |
| 1998 г. – | Russia's first Digital system for chest screening and diagnostics |
| 2009 г. – | Russia's first X-ray angiography system |
| 2010 г. – | Russia's first CT system 16-slice with the Russian interface (jointly with Philips) |
| 2014 г. – | Russia's first X-ray imaging system based on CMOS technologies |
| 2014 г. – | Russia's first X-ray angiography system with flat panel imaging system |
| 2014 г. – | Finished the development and launched the first Russian mass production of Nuclear imaging systems SPECT |
| 2015 г. – | Russia's first range of Mobile C-arm systems |
| 2016 г. – | Russia's first Versatile multipurpose remote-controlled system |
| 2017 г. – | Russia's first Weight-bearing CT system for imaging of feet under natural load |
| 2018 г. – | Digital remote-controlled system |
| 2020 г. – | Russia's unique development (as part of the fight against COVID-19) – Modular computed tomography unit |
Download the information note (PDF)
Download the logo (PDF)