20.12.2021
The end of the year turned out to be busy for NIPK Electron Co. In the first half of December, three industry events were held, in which the company took part and presented its modern developments.
So, on December 4,
NIPK Electron Co.
became a
Partner
of the Winter online Radiology School RSR "Multimodal imaging in pediatrics and neonatology", which was held on the Med.Studio. As part of the virtual exhibition, the company presented to visitors a wide range of X-ray diagnostic equipment.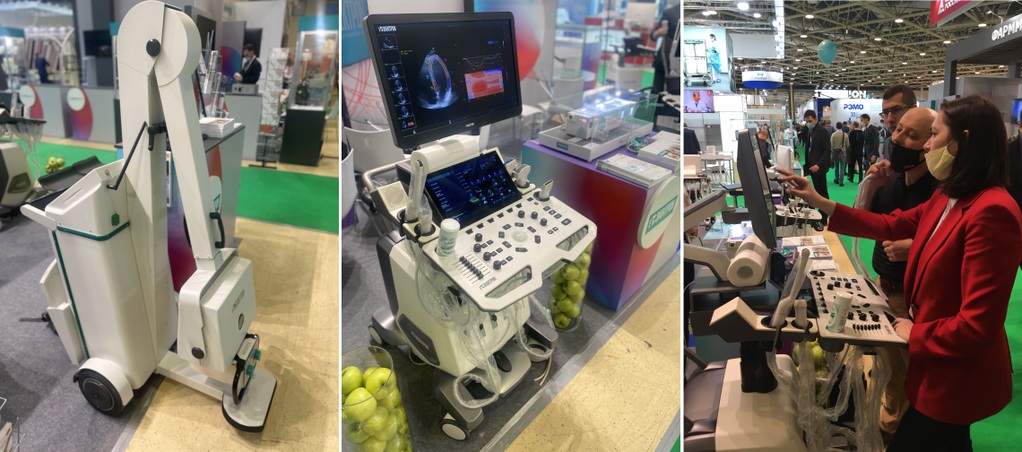 Also, in the period from December 6 to 10, after a long break due to the pandemic, the largest event of scientific and practical medicine achievements took place – the
30th anniversary international exhibition "Healthcare-2021"
, which was held as a part of the international scientific and practical Forum "Russian Healthcare Week-2021" traditionally in the Expocentre in Moscow. NIPK Electron Co. became a participant in the exhibition at the stand which was the part of the collective exposition "PharMedProm" under the auspices of the Ministry of Industry and Trade of Russia. The company demonstrated a number of real samples of medical diagnostic equipment –
ultrasound system, mobile radiography system
, as well as a mock-up of a new innovative development of the company – the
Modular CT Unit
. During the event, representatives of the company held meetings and negotiations with domestic and foreign partners, as well as potential customers.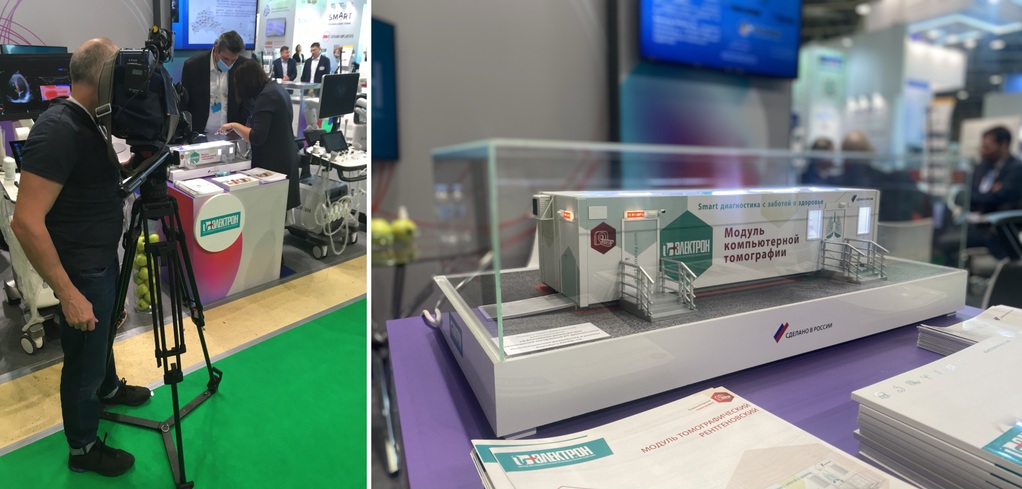 At the same time, on December 8,
Alexander Elinson
, CEO of NIPK Electron Co.,
moderated
the conference "Drug provision - 360 degrees"
within the "Russian Healthcare Week-2021", where among the topics discussed were such as: procurement of medical products under the national project "Healthcare", draft amendments to 102 PPRF, etc. The conference was attended by Deputy Minister of Industry and Trade of the Russian Federation Vasily Shpak, Deputy Minister of Health of the Russian Federation Sergey Glagolev, Director of the Department of Pharmaceutical and Medical Industry Development of the Ministry of Industry and Trade of Russia Dmitry Galkin and many others.

According to the already established tradition, the middle of December is the time for the
Online Diagnostics 3.0 Forum
, which this time became an anniversary and was held from December 17 to 18 for the fifth time. NIPK Electron Co. was a
Broadcast Partner
, presenting its medical equipment as part of a virtual exhibition. The Forum was a bright finale of 2021 for several thousand radiologists, CT and MRI specialists, ultrasound and functional diagnostics. Each day of the Forum included 30 hours of unique live broadcast, consisting of scientific and practical aspects of sessions, as well as interdisciplinary round tables. More than 100 specialists from different regions of the Russian Federation and other countries took part as speakers.
Back
Subscribe