30.05.2022
NIPK Electron Co. took part in
the XIV Russian scientific and educational forum with international participation
«Medical Diagnostics-2022»
, which was held from May 24 to 26 at the Crocus Expo in Moscow. This is the leading domestic specialized event in the field of radiation diagnostics and therapy.
During the event, the company demonstrated the capabilities of the Ultrasound system to the visitors, which has a wide range of applications, also the Modular CT Unit, which was created for emergency CT diagnostics outside the medical institution.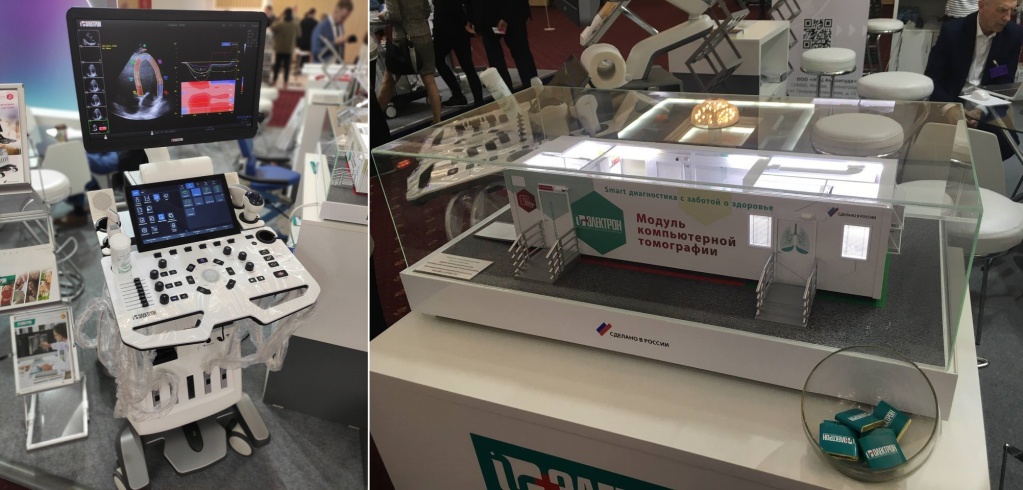 NIPK Electron Co. was located at the stand within collective exhibition under the auspices of the Ministry of Industry and Trade of the Russian Federation at
the
XIV International Specialized Exhibition Medical Equipment, Technics, Pharmaceuticals for Diagnosis of Human Diseases «MedPharmDiagnostics – 2022»
. The company's exhibits aroused great interest of visitors and guests of the exhibition.
Traditionally, the Forum, in addition to the exhibition «MedPharmDiagnostics – 2022», included: XVI Russian National Congress of radiology «RADIOLOGY - 2022», XIV Russian Scientific and Practical Conference «Functional Diagnostics – 2022» and the 11th Moscow course «Ultrasound Diagnosis in Maternal-Fetal Medicine». The extensive scientific program of the Forum included numerous symposiums, plenary sessions and schools. The Scientific Committee has done a lot of work on compiling the program for professionals of all fields in order to have the opportunity to personally get acquainted with the latest achievements.
The forum «Medical Diagnostics-2022» for many years of its work has turned into the central and largest event for domestic radiation diagnostics, which invariably annually gathers more than 4,000 of the most energetic and competent specialists from hundreds of cities in Russia, as well as dozens of countries in Europe, America and Asia.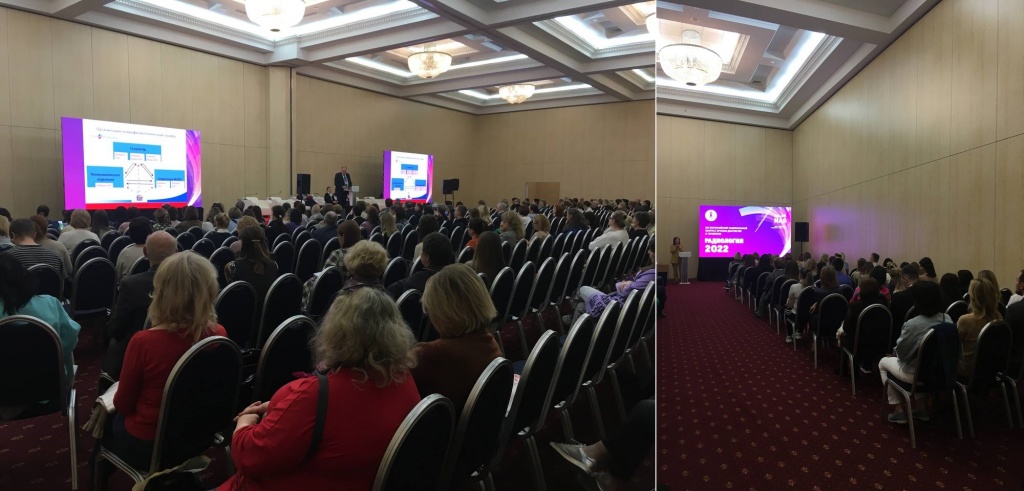 Back
Subscribe